SRB/CRO Agile People Fundamentals + HR (ICP-AHR) Online 💡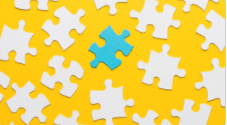 Online
2022-09-27 15:00 —
2022-10-27 17:00 CEST
Agility in HR

In this course, we are exploring HR's new role in an Agile organization!
About

Today the most progressive companies have changed the HR role to a more coaching role serving all the people, not just management. Although this changed view of the formal HR role is still not fully mainstream today, many organizations are experimenting with alternative structures, ways of working (like Scrum), and people practices that allow a truly Agile culture to thrive.
You will leave this experience having gained both knowledge and practical skills to bring forward new ways of working and being that place HR in a leading position to create lasting change, engagement, and a truly empowered workplace.
Time Frame
The program is made up of 12 topics/modules that we will cover over 10 intensive online sessions (Zoom).
F1 27/9 15:00 - 17:00 CET
F2 29/9 15:00 - 17:00 CET
F3 4/10 15:00 - 17:00 CET
F4 6/10 15:00 - 17:00 CET
F5 11/10 15:00 - 17:00 CET
H1 13/10 15:00 - 17:00 CET
H2 18/10 15:00 - 17:00 CET
H3 20/10 15:00 - 17:00 CET
H4 25/10 15:00 - 17:00 CET
H5 27/10 15:00 - 17:00 CET
Target Audience

The target audience for this training includes HR Professionals, Change Agents, People Managers, Agile Coaches, Scrum Master, Agile Project Managers, and people working in companies who require transformation to Agile ways of working. Their current responsibilities may include aspects such as people development, recruitment, performance management, compensation, and employee engagement/motivation.
Organizational development consultants, hiring managers, and Agile transformation leads exploring the people, and structural aspects of transformations will also find this curriculum compelling.
These books written by Pia-Maria Thoren are included in digital format.
Program Content

Agile People Fundamentals

Session F1: Introduction to Agile People and important principles/tools
The foundation of Agile People's' mindset is about the principles, values, methods, and tools that we need to start using to release competence and innovation – and what we stop doing. We discuss your challenges and certification assignment.

Session F2: Psychological safety as a foundation for a learning organization

The importance of an approach that is permeated by security and confidence to increase profitability and innovation – to increase creativity through a culture where it is ok to fail and try again. We play "The Psychological Safety Game" to facilitate dialogue about difficult topics

Session F3: Emerging strategies, structures, and goals
Emerging strategies instead of long-term planning, new ways of working with strategy, budgets, goals, performance processes, and rewards. Using value stream mapping to optimize flows in a system instead of working with resource optimization and sub-optimization of departments. Mindset Slider exercise. WoWs to be used: Beyond Budgeting, OKRs, Impact Mapping, VSM, etc.
Session F4: Building conditions for agile culture

Creating conditions for a fantastic culture where people can perform at their optimal level with a sense of being supported and secure. The gap between structures and culture/values. Structure – Culture Misfit Role Play. The importance of country culture for an Agile transformation.

Session F5: The learning Organisation as Strategy and the future role of HR and managers

Boundary Spanning and the Buddy System to increase cross-border collaboration and increase the opportunity to create a fantastic organization together. Tips and examples for the change journey and how HR and managers need to change their role to support it.

Agile People HR

Session H1: How HR's role is changing when we need to increase Business Agility
Design the talent/people elements needed to help support an Agile transition in an organization and explain how different contexts can influence the approach to be taken. Job titles, competency profiles, titles, career, succession - how do we do it in an agile organization? User stories for HR and a T-shaped HR person. Employee Journey mapping - pain points. Examples and cases.
Session H2: How HR can use tools and practices from Agile.
Using Scrum, Kanban, Value Stream Mapping, and OKRs for HR is not so different from using it for Software development. What are examples, and how can you design talent/people processes using the agile ways of working? User stories for HR - what do they look like? Examples and cases of Agile HR in reality.

Session H3a: Performance management and examples & cases
Appraise current performance management practices and identify ways of bringing Agile thinking to enhance performance, accountability, and growth. 95/5 Exercise.
Session H3b: Compensation and Benefits
Examples and Cases. Describe and contrast traditional incentive structures with Agile-friendly structures, discuss the pros and cons of each approach, and explain how you could apply them to your environment.
Session H4: Talent Acquisition and onboarding

Design a sourcing strategy that can be used to find and acquire the "right" people to support the strategic growth of the organization taking values, culture, diversity, and collaboration into the hiring decision. Design an onboarding experience that enables new employees to become a part of the organization rapidly and smoothly.

Session H5a: Employee Engagement
Recommend different motivational tools to be applied in a context and describe how the traditional employee engagement survey is changing.
Session H5b: Learning and Development

Suggest ways to enable and support a learning mindset in a team, supporting the shift from a focus on deficiencies to a focus on the development of new skills and capabilities.
ICAgile Certified Professional
This training is certified by International Consortium for Agile (ICAgile), a certification and accreditation body.
Upon completion of the course and submission and approval of your course assignment, you will receive (knowledge) certification in ICP-Agility in HR.
Learn more about ICAgile ( https://www.icagile.com/ )

Course leader
Maja Majstorović Hajduković
Online Delivery

This course is available online. Prior to our first session, you will receive access to the Agile People Learning Management System where you will access all of the course content, workbooks, and supporting materials.
We are working with different virtual tools. We will provide you with guided information to access all of the various tools prior to our first session as well as ongoing throughout the experience.
There will be some work to be done after every session, so this class will need your full attention during these intensive days. The certification assignment can be accomplished in the time between the sessions so that you will be ready on the day of the last session. But in this intense tempo, we recommend that you do the assignment after the training has stopped.
Events cancellation policy

If you should have to cancel your registration, a notification in writing should be sent to [email protected]. Please make sure you state the name of the conference/event in the subject line of your email.
The online course requires a minimum number of attendees to happen (quorum)
Confirmation of the online course will be sent to all registered attendees as soon as the quorum is reached and, in any case, not later than one week from the beginning of the course
The cancellation policy for registered attendees is:
for cancellations received no later than 2 weeks before the start of the course, 100% of the registration fee will be refunded
for cancellations received no later than 1 week before the start of the course, 50% of the registration fee will be refunded
No refund for cancellations received one week or less before the start of the course. The attendee will still have access to all training material and to the e-learning platform; the attendee will be allowed to join a future edition of the same course at no extra charge.
An attendee may transfer their registration to another person, as long as the request is received by the organizers not later than 24 hours before the start of the course.
In case the organizer is forced to cancel the entire course because the quorum was not reached: registered attendees will be refunded in full.
In case the organizer is forced to cancel part of the course due to force majeure and the training sessions cannot be rescheduled: the attendees will be refunded for the number of training hours that were canceled.

Online
2022-09-27 15:00 —
2022-10-27 17:00 CEST
€714.00
Group (2 or more from the same company)