Date:
March 10, 9:00 am —
March 11, 5:00 pm CET
Future of Work and HR

The way we do business is changing fast due to the competitive market landscape, technology driven business models and the new generations of employees who joined the workforce. HR should play a crucial proactive role in order for companies to survive and thrive in these challenging environments.
New ways of working are emerging rapidly replacing old models of working with people, people strategy and people processes. HR needs to co-create with their business leaders a people centered approach to organisational and culture transformation, and renew all HR processes to create great employee and customer experiences.
Agile mindsets, methods and tools can be adapted to successfully transform the way businesses and people operate; helping them respond to the changing needs of employees and customers, deliver value faster and leaner, and building a culture of innovation and continuous improvement.
Do you want to lead this change in your role and in your organisation? Then this training program is for you!
During the training we cover
Introduction to Future of Work and Agile People approach and how it is related to Lean and
systems thinking.
Why work with Business and People agility?
What characterizes an agile mindset and how to change the traditional HR processes to Future Way of Working which is working with agile values?
How should HR adapt work to create maximum value in an agile organization?
How should recruitment, performance evaluations and salary discussions look like?
What concrete examples are there? How have others done? What works? Where you can start?
How can you use agile techniques like Scrum and Kanban to deliver transparent HR services?
HR's role in an Agile organization
How HR can support an agile organizational transformation: Assess the current organizational structure and design a new structure that enables business agility, maximizes communication and collaboration within and among teams and enables the flow of value.
Goal setting and performance management in a new way: Appraise current performance management practices and identify ways of bringing Agile thinking to enhance performance, accountability and growth.
Salaries and benefits for an agile organization: Describe and contrast traditional incentive structures with Agile-friendly structures, discuss the pros and cons of each approach and explain how they could apply them to their own environment.
Job Roles – are they needed in the future? Develop an oganizational action plan for role modeling an agile mindset and to build new skills that will enable cross-functional teams.
Employee engagement in an agile manner: Recommend different motivational tools to be applied in a context and describe how the traditional emloyee engagement survey is chaging.
Talent acquisition and the candidate experience: Design a sourcing strategy that can be used to find and acquire the "right" people to support the strategic growth of the organization taking values, culture, diversity and collaboration into the hiring decision.
Agile learning: Suggest ways to enable and support a learning mindset in a team, supporting the shift from a focus on deficiencies to a focus on development of new skills and capabilities.
Onboarding practices for agile companies: Design an onboarding experience that enables new employees to become a part of the organization rapidly and smoothly.
Why the agile mindset is HRs responsibility: Design the talent/people elements needed to help support an Agile transition in an organization and explain how different contexts can influence the approach to be taken.
The needed changes in the HR core function: Relate how the need for business agility affects the HR function and organization and how it impacts HR team members' roles and behaviors.
Practical tools, templates and exercises for HR and managers: How an HR department can work with agile tools and methods, for example with Kanban, Sprints, Scrum and Retrospectives.
The training places great emphasis on practical examples and we will present a series of tools that you will be able to use when getting started on your own agile HR initiative. We take you through an agile HR case from setting goals and developing user stories for HR to implementing sprint planning and monitoring the sprint using Kanban. Detailed learning Outcomes.


Agenda
The agenda is indicative, there may be minor changes.

Day 1
09.00 – 10.30 Warm up
10.30 – 10.45 Coffee break
10.45 – 11.45 Agile Basics / HR Intro - Part 1
11.45 – 12.30 Agile Basics / HR Intro - Part 2
12.30 – 13.30 Lunch
13.30 – 14.30 Agile HR
14.30 – 14.45 Coffee Break
14.45 – 15.40 Talent Acquisition & Onboarding
15.40 – 15.45 Bio break and fresh air
15.45 – 16.45 Engagement & Motivation
16.45 – 17:00 Check Out + Happiness Door Feedback
Day 2
09.00 – 09.15 Check In (2 groups or one take-away from whole group)
09.15 – 10.30 Agile Leadership
10.30 – 10.45 Coffee Break
10.45 – 11.45 Goals & Performance
11.45 – 12:30 Reward and Compensation
12.30 – 13.30 Lunch
13.30 – 14.30 Learning & Development. Deep Dive: Psychological Safety.
14.30 – 14.45 Coffee Break
14.45 – 16.25 Increasing Organizational Agility. Role play: The Structure & Culture misfit.
16.25 – 16:30 Bio break and fresh air
16.30 – 17:00 Conclusion, Kudos and Check Out
Target audience
HR leaders, business or culture transformation leaders, HR Business Partners, HR managers, line managers, agile coaches, and consultants in both the private and public sectors.
The Book
Corporate cultures, global mindsets, and employee priorities are changing, which means management and human resources departments must also evolve. To ensure teams are well crafted, motivated, and successful, managers and HR professionals must step outside their comfort zone and adapt to younger, newer ways of thinking–they must become Agile.
In Agile People, management consultant Pia-Maria Thoren outlines how managers, human resources professionals, company decision-makers, and employees can adopt the flexible, fluid, customer-focused mindset of modern tech companies to inspire their workers and strengthen their organizations. This essential handbook explains both the theories and practical applications behind the Agile framework, showing how companies can do the following:
Create a structure and culture for an organization to meet future challenges
Give management and HR the changed mindset and the tools to facilitate employee drive and performance
Empower employees to become motivated stakeholders
Adopt hiring practices that value attitude, behavior, and competence
Create a passionate, loyal, and accomplished workforce
No matter the size of a company, it can benefit from an Agile mindset and launch into a future filled with successful leadership and motivated employees.
Every participant will get a free copy of the book.
ICAgile Certified Professional Agile Talent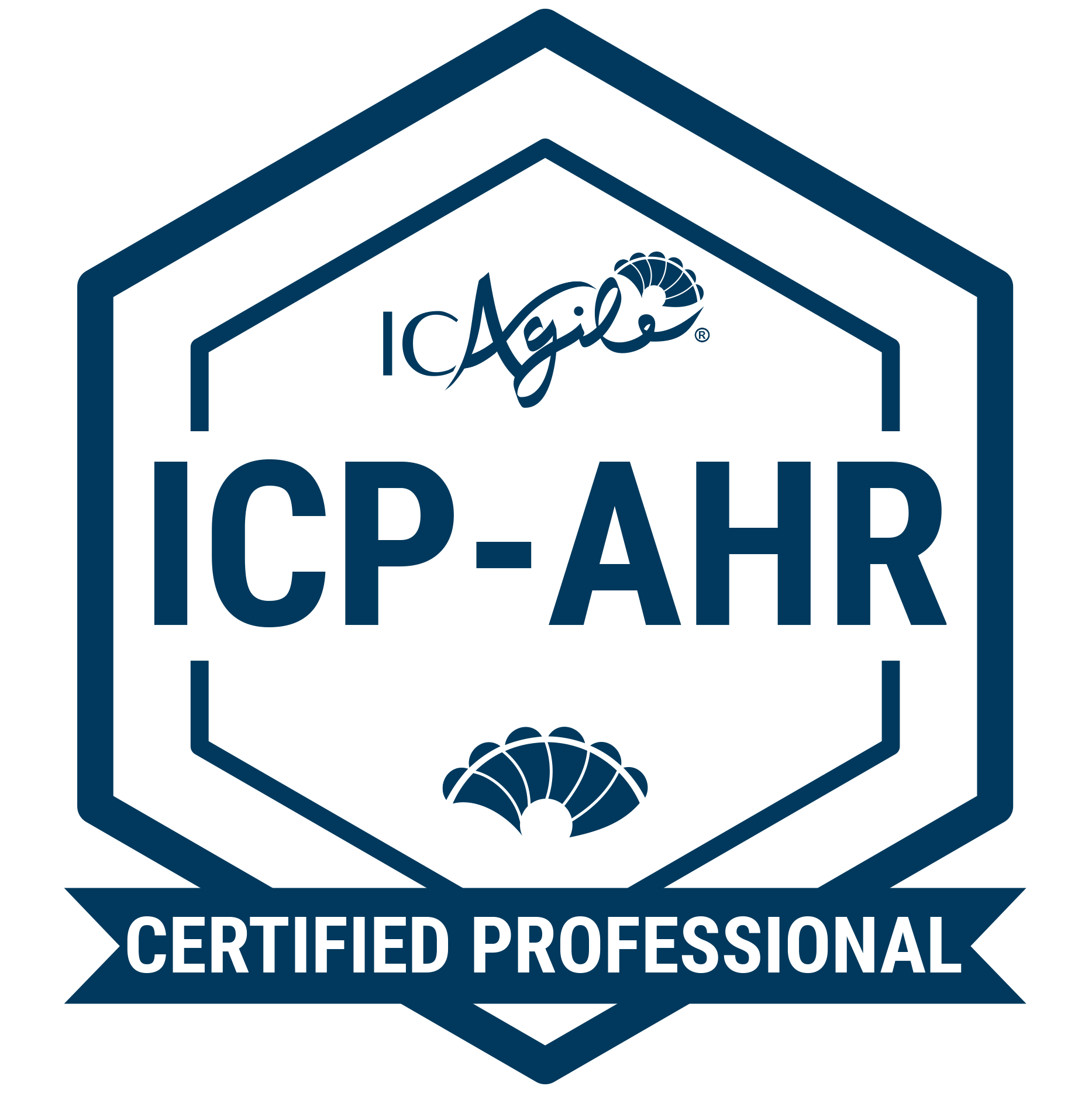 This training leads to a Certification in Agile Talent by ICAgile.
This certification is part of a specialized journey within the ICAgile Business Agility track and is aimed at people who are in what organizations traditionally call the Human Resources (HR) domain. They are part of an organization aiming to adopt Agile thinking and practices, irrespective of their industry. Participants will come away with the knowledge necessary to tackle new ways of thinking and working equipped with people engagement practices that are more humanistic and values-based.
Events cancellation policy
If you should have to cancel your registration, notification in writing should be sent to corsizio@humanize.no. Please make sure you state the name of the conference/event in the subject line of your email.
A refund of 100% will be given for cancellations received before January 21 2020.
No refund will be issued for cancellations received after January 21 2020.
The event will not be cancelled after January 21 2020 except for force majeure.
You are allowed to send a colleague.